Orthopedics
Carney Hospital's Center for Orthopedics & Joint Replacement excels at creating individualized treatment plans for each patient.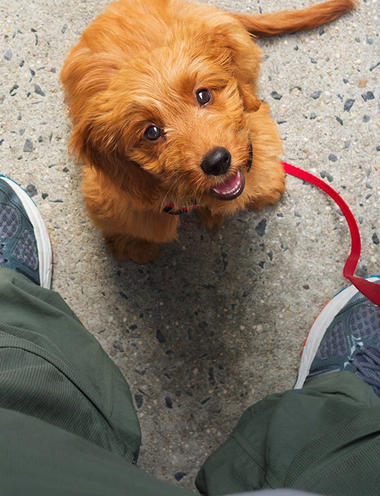 The Center for Orthopedics & Joint Replacement
Sports Medicine and Orthopedic Surgery in Dorchester, MA
Our team of orthopedic physicians, nurses, physician assistants, an orthopedic technician and rehabilitation staff provide high-quality care with compassion and respect where you live.
Patients in Dorchester don't need to travel far to receive the highest quality sports medicine and orthopedic services in Massachusetts. They can trust the dedicated and experienced orthopedic specialists at Carney Hospital to provide comprehensive diagnostics, therapeutic care and orthopedic surgery, including joint replacement surgery.
Whether you were injured playing sports or on the job, our orthopedic, sports medicine and physical therapy experts can provide thorough diagnostic and imaging services as well as non-invasive and surgical orthopedic treatment options to help you get back on the field or to work.
We also specialize in treating people with all types of arthritis and osteoarthritis, providing minimally invasive treatments as well as traditional surgical solutions up to and including complex joint replacement surgeries.
What Are Orthopedic Specialists?
Orthopedists deal with all things related to the body's musculoskeletal system, including treating defects, diseases and injuries. Our orthopedic team excels at accurately diagnosing and treating a wide range of joint, tendon, ligament and skeletal problems. We pride ourselves on the expert skill of our board-certified orthopedic surgeons but also have a team skilled in the development of non-invasive rehabilitation and physical therapy treatment plans. 
 
Conditions We Treat:
Anterior Cruciate Ligament Tears
Fractures
Muscle Strains
Cervical and Lumbar Disc Injuries
Spinal Deformities
Scoliosis
Foot and Ankle Injuries
Osteoarthritis
Labral and Meniscal Tears
Rotator Cuff Tears
 
Services We Offer:
Shoulder Replacements
Knee Replacements
Hip Replacements
Interventional Treatments
Epidural Steroid Injections
Radiofrequency Ablation
Joint Injections
Physical Therapy
Orthopedic Oncology
Physical Therapy for Orthopedic Injuries
Resorting to surgery is often a last resort for many patients who are struggling with back pain, osteoarthritis or have suffered a sports or workplace injury. Our orthopedic team works closely with our physical therapy specialists to develop individualized treatment programs intended to relieve pain, improve mobility and restore function.
We also help educate patients on techniques and ongoing exercise they can use to prevent the same or similar injuries from recurring.   
Cutting-Edge Minimally Invasive Surgical Solutions
Our orthopedic surgeons utilize advanced surgical technology to reduce surrounding tissue damage, improve recovery times and minimize surgical scarring. Many of these state-of-the-art surgical procedures can be performed on an outpatient basis, so you will be able to go home the same day your procedure is performed.
How Does Minimally Invasive Surgery Work?
A very small camera, called an endoscope, is threaded through a small incision near the surgical site. The endoscope will allow your orthopedic surgeon to clearly visualize the joint or treatment area on a plasma screen monitor in the surgical suite. The surgeon will make additional small incisions, often referred to as keyhole incisions, through which they pass small surgical instruments.
Orthopedic surgeons trained in endoscopic surgery can perform an array of surgical procedures using small instruments, providing a significant leap forward in patient experiences and results.
The outpatient nature of these procedures means patients who undergo minimally invasive surgeries require a much shorter hospital stay, and the small incisions result in less blood loss, lower infection risk, faster recovery and reduced scarring.
Not every orthopedic surgery can be performed endoscopically, especially more complex total joint replacement surgeries. If you require orthopedic surgery in Dorchester, MA, contact the specialists at Carney Hospital by calling 617-506-4930.  
When should I speak with an Orthopedic Specialist?
Does Carney Hospital Offer Robotic Assisted Knee Surgeries?
Carney Hospital is proud to offer our patients robotic-assisted total knee replacement surgery, a state-of-the-art procedure that combines specialized tools and patented technology with robotics to help surgeons place and fit implants with greater accuracy.  
Our exclusive robotic-assisted knee surgery yields a wide range of potential benefits, including:
Greater accuracy of implant placement for improved implant life
Optimal leg alignment for improved joint function and a natural feel
Patient-specific surgical plans developed by the surgeon prior to surgery
No need for MRI or a CT Scan
Less invasive procedure promotes quicker recovery and decreased complication risk
Resources

Your knees are subject to a lifetime of repetitive bending, lifting and pushing that can leave them worn out. The stress of these motions causes the knee cartilage – the smooth cushioning tissue that serves as a shock absorber between your bones – to wear thin and become rough and bumpy.