Carney Hospital Appoints Quincy Business Leader to Board of Directors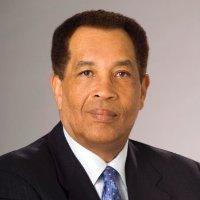 Dorchester, MA – April 11th, 2017 – Carney Hospital President Walter Ramos today announced the appointment of Thomas Farrington to the Board of Directors.
"I am so pleased that Tom will join Carney in this high level capacity" said President Walter Ramos. "His experience, advocacy and compassion for people in our community who are battling and recovering from prostate cancer makes his advice and experience invaluable. Especially as we work to serve and expand our service to the community and its healthcare needs".
"It is a privilege to become a member of the Carney family and to serve for an institution that is indispensable to our community" commented Thomas Farrington.
Thomas Farrington founded the Prostate Health Education Network (PHEN) in 2003 following his treatment for prostate cancer in 2000. PHEN is recognized as the leading prostate cancer patient education and advocacy organization focusing on African Americans; the population most impacted by the disease.
When diagnosed with prostate cancer in 2000, Farrington lacked knowledge about the disease even though he lost his father and both grandfathers to this same disease. He continued to study prostate cancer during treatment and realized that his experience along with the experiences of men in treatment with him could help others. This prompted him to write his nationally acclaimed book Battling the Killer Within in 2001. The book provided an insightful look at men facing prostate cancer and the prostate care system in the United States. In 2005 he released his second book Battling the Killer Within and Winning.
As a business executive Farrington is a leader in small and minority owned business development. He worked closely on business issues and legislation with Speaker Thomas "Tip" O'Neil, Senator John Kerry and Congressmen Parren Mitchell (MD). Board positions included; Greater Boston Chamber of Commerce; U.S. Export/Import Bank (Appt. by Pres. George Bush); Trustee, NC A&T State Univ.; Member, White House Initiative on Historically Black Colleges and Universities (Appt. by Pres. Clinton).
Farrington received a BS Degree in electrical engineering from North Carolina A&T State University in 1966 and attended Northeastern University towards the MS EE degree. In 1969 he founded Input Output Computer Services. Inc., a pioneer in computer software services with offices nationally and internationally. 
About Carney Hospital
Since 1863, Carney Hospital has served the City of Boston and neighboring communities. Carney Hospital has received the Joint Commission's Gold Seal of Approval for health care quality and safety and numerous other quality and safety awards, including being designated a Top Hospital for 2014 and 2015 by the Leapfrog Group. The 159-bed hospital has more than 400 physicians and delivers quality care to approximately 37,000 patients annually. Carney Hospital provides Dorchester and surrounding communities with convenient, local access to quality primary care, emergency medicine and a range of specialties and subspecialties including; critical care, family medicine, cardiology, neurology, oncology, orthopedics, ambulatory care and adolescent, adult and geriatric psychiatry. Carney Hospital is part of the Steward Health Care Network. To learn more, please visit
www.carneyhospital.org
.
About Steward Health Care
Steward Health Care is the largest fully integrated health care services organization and community hospital network in New England. Headquartered in Boston, Steward is the fourth largest employer in Massachusetts with more than 17,000 employees in more than 150 communities. Steward is comprised of Steward Medical Group, Steward Health Care Network, and Steward Hospital Group. Steward Medical Group provides approximately 1 million patient encounters per year in 152 sites and manages home care and hospice with 300,000 and 35,000 encounters respectively. Steward Health Care Network, a fully integrated care management company, has 3,000 physicians, with approximately 4 million patient encounters per year and affiliates or joint ventures with approximately 30 urgent care centers. Steward's Hospital Group includes Saint Anne's Hospital in Fall River, Holy Family Hospital in Methuen, St. Elizabeth's Medical Center in Brighton, Norwood Hospital, Carney Hospital in Dorchester, Good Samaritan Medical Center in Brockton, Nashoba Valley Medical Center in Ayer, Holy Family Hospital in Haverhill and Methuen, Morton Hospital in Taunton, and New England Sinai Hospital in Stoughton. Additional information is available at
www.steward.org
.
###