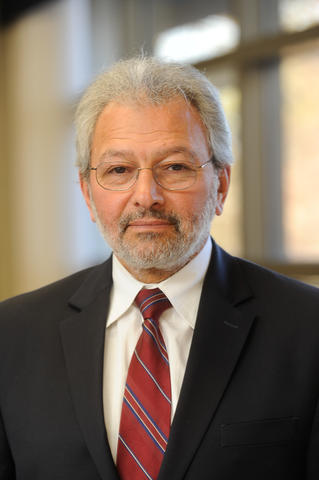 Hospital administration announced today that Leonid Dabuzhsky, MD will join the emerging Center for Orthopedics & Joint Replacement at Carney Hospital.
"I am thrilled to have Dr. Dabuzhsky join us here at Carney" said Walter Ramos, Carney Hospital President. "To have a physician of such quality as a part of our team cements Carney's orthopedics program as one of the best in the region. Our patients have access to top orthopedic surgeons, conveniently located right in their community."
With the addition of Dr. Dabuzhsky, Carney's patients now have exclusive access to OMNIBotics, an advanced robotic-assisted treatment option for total knee replacement. The OMNIBotics procedure utilizes advanced software and instrumentation to tailor each procedure to the patient's unique anatomy in order to optimize implant fit and alignment. The surgeon maintains control and decision-making regarding the total knee replacement while providing a customized, patient-specific surgery. OMNIBotics also allows for a less invasive surgical technique, compared to traditional knee replacement surgery, which may promote a quicker recovery. Carney Hospital is alone in the region to offer the OMNIBotics robotic-assisted total knee replacement procedure to its patients.
"I was drawn to Carney Hospital because of their patient-first approach with everything they do", said Dr. Dabuzhsky. "From the moment they step onto campus, the team here is committed to ensuring that not only does every patient receive high-quality care, but that that care is delivered with compassion and respect. I could not be more proud then to align myself with Carney Hospital in their mission to serve the community."
Dr. Dabuzhsky received his medical degree from Russian State Medical University and has been in practice for more than 30 years, including previously practicing at Carney Hospital among other institutions in the region.
About Carney Hospital
Since 1863, Carney Hospital has served the City of Boston and neighboring communities. Carney Hospital has received the Joint Commission's Gold Seal of Approval for health care quality and safety and numerous other quality and safety awards, including being designated a Top Hospital for 2014, 2015 and 2017 by the Leapfrog Group. The 159-bed hospital has more than 400 physicians and delivers quality care to approximately 150,000 patients annually. Carney Hospital provides Dorchester and surrounding communities with convenient, local access to quality primary care, emergency medicine and a range of specialties and subspecialties including; critical care, family medicine, cardiology, neurology, orthopedics, ambulatory care and adolescent, adult and geriatric psychiatry. Carney Hospital is part of the Steward Health Care Network. To learn more, please visit www.carneyhospital.org.
About Steward Health Care
Steward Health Care, the largest private hospital operator in the United States, is a physician-led health care services organization committed to providing the highest quality of care in the communities where patients live. Steward's unique health care service delivery model leverages technology, innovation, and care coordination to keep patients healthier. Steward operates 36 community hospitals in ten states that employ approximately 37,000 people and regularly receives top awards for quality and safety. The Steward network includes more than 26 urgent care centers, 42 preferred skilled nursing facilities, substantial behavioral health services, over 7,300 beds under management, and more than 1.1 million covered lives through the company's managed care and health insurance services.
Steward enjoys positive relationships in the communities where it operates and has provided $221 million in community benefits and paid more than $120 million in taxes in the past four years.
Founded in 2010 with investment from Cerberus Capital Management, Steward has methodically built a substantial portfolio of inpatient and outpatient services. After unprecedented success in New England, Steward has recently expanded nationally to Ohio, Pennsylvania, Florida, Texas, Utah, Arizona, Arkansas, Louisiana and Colorado.
Additional information is available at www.steward.org.
###